Uniforms and dress codes exist for a wide variety of reasons, whether it's to encourage team unity, protect the wearer from job hazards, or make it easier for customers to identify employees. The drawback, however, is that this can detract from your ability to express your unique personality. Having everyone wear the same outfit each day can be tiresome for employees who like to express themselves through their clothing. We've got some tips for fun ways you can still show off your sense of style, even if you have a specific uniform or dress code to work around.
Quick reference:
Nursing Uniforms
Wait Staff/Server Uniforms
Office Dress Codes
School Uniforms/Dress Codes
Nursing Uniforms
Though not quite as iconic as the classic apron and cap, modern nursing uniforms (typically scrubs) are a quick way to identify hospital staff. Some hospitals even use color-coded scrubs to help distinguish between nursing specialties. While scrubs can make hospitals more efficient, they don't provide a lot of opportunity for personal expression. Luckily, there are still some ways nurses can be unique: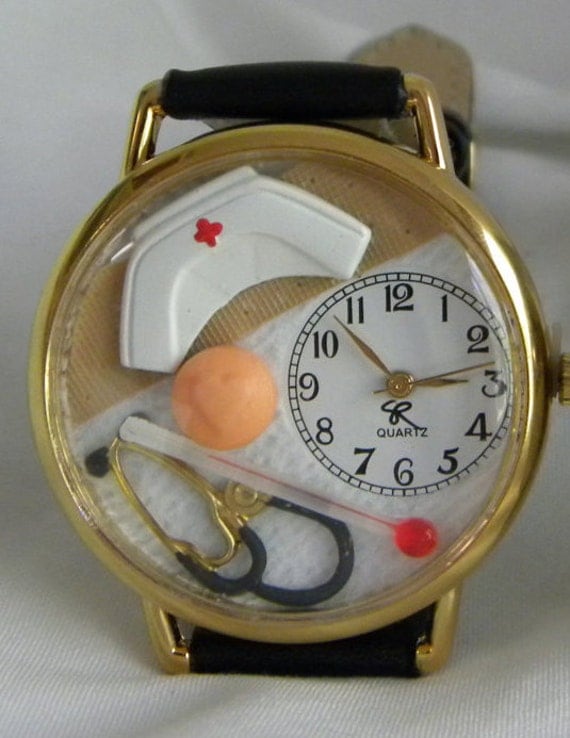 Please note: Always defer to your hospital's specific uniform-restrictions, as there may be health or legal reasons for specific requirements.
Wait Staff/Server Uniforms
Whether you work in a five-star restaurant or your local diner, you likely have a very specific dress code you need to follow. Restaurants often use their uniforms as a form of branding, so the tone of the outfit will typically match the tone of the restaurant. Serving guests in suits and fancy dresses? Expect to be dressy. If you work in a kid-oriented restaurant, you'll probably be wearing brighter colors. Here's how you can make your server clothes more fun:
Please note: For health reasons, certain uniform requirements or restrictions may be mandated by law.
Office Dress Codes
While few office-based businesses have an official uniform, many offices do have a dress code that employees are expected to follow. This can range from business casual all the way to a suit and tie, but most offices fall somewhere in between. Dress codes, luckily, provide more freedom than full uniforms, but you'll still want to make sure you appear professional while you're on the clock. Here are a few safe ways to spruce up your work outfit:
School Uniform/Dress Codes
Most school districts will at least enforce a minimum dress code, but schools (especially private institutions) are increasingly requiring full uniforms for students in an attempt to minimize distractions and, in some cases, even bullying. Regardless of which category you fall into, there are still plenty of ways to express yourself within your school's guidelines: